Our Patron Saint
Meet our Patron Saint!
John Henry Newman was an Anglican and prominent Oxford scholar before converting to Catholicism. He was ordained a Catholic priest and proved to be a prolific writer. Some of his most famous works are Essay on the Development of Christian Doctrine and The Idea of a University.  Near the end of his life he was named a Cardinal.  After his death, "Newman Centers" began to open at both public and private Universities. These centers became the places out of which Catholic groups operated on campus.  While here at CCUP we are blessed with a whole parish and not simply a Newman Center, we still take him as the patron of our campus ministry, and have a wing of our building dedicated to his name, that is, our Newman Rooms.
Pope Emeritus Benedict XVI beatified Newman on September 19, 2010 and Pope Francis will canonize him on October 13, 2019.
Join us in a novena leading up to the canonization of St. John Henry Newman!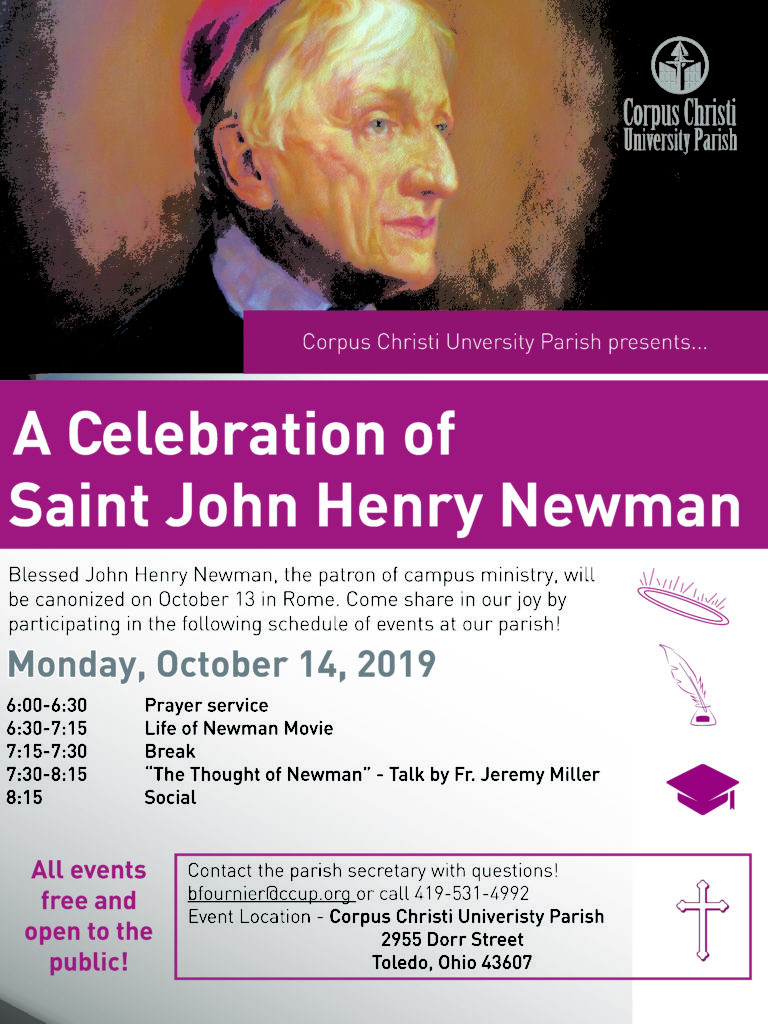 Want to learn more?
Bishop Robert Barron released many new resources through which to learn about Newman! He's offering a course on Newman, a Live Facebook Q&A on October 15, as well as an Oxford Lecture on October 16 also live-streamed on Facebook!  The episode on Newman (linked below) from Bishop Barron's Pivotal Players series can be watched for FREE on YouTube until October 31!