Corpus Christi debuts new hymnals for Mass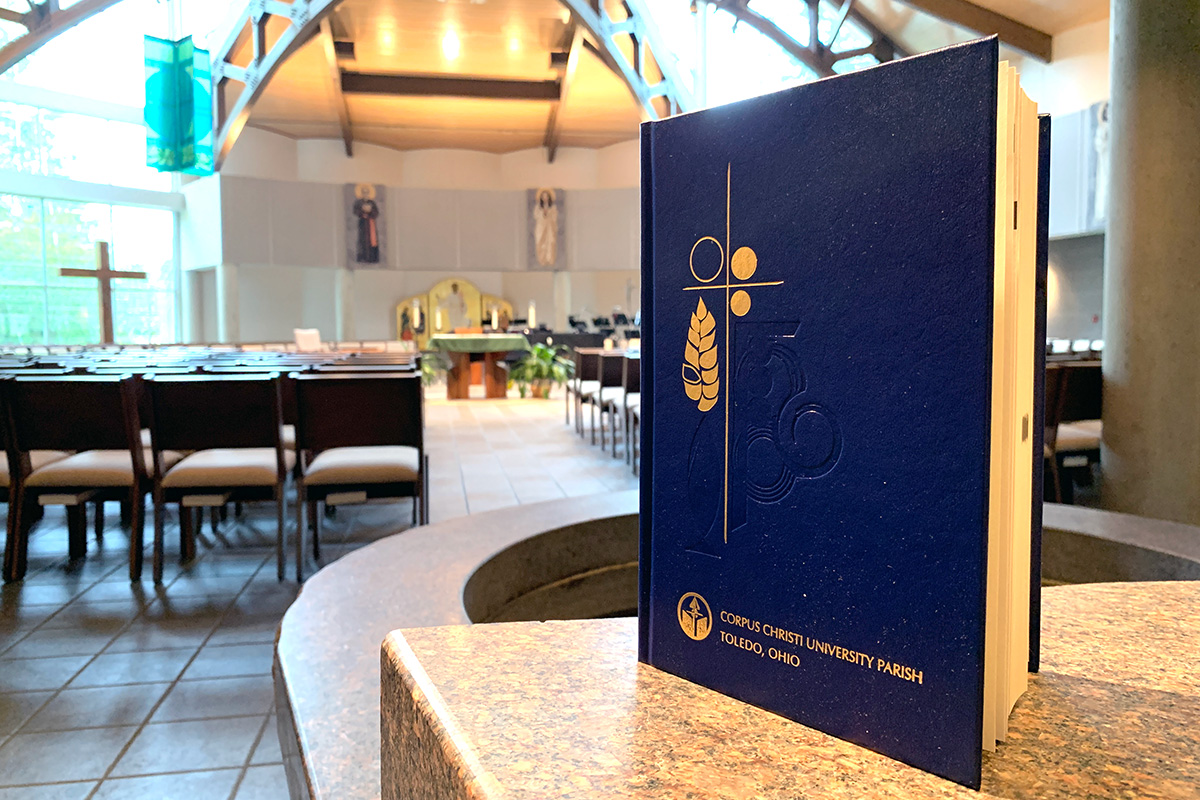 About 12 years ago, Corpus Christi took a leap from simply printing the words to songs in the bulletin to purchasing a set of hymnals. Since that time, many changes have taken place in the music we use for worship.
In 2010, many changes were implemented in the official text of the Catholic Mass. Many songs have been updated to reflect new ways of thinking about the language we use. Also, there is a rich culture of composition which continues to grow the repertoire of Catholicism. By 2019, Corpus Christi was ready for an update.
Our new Gather 3 hymnals offer much of the music we have sung and loved at CCUP for years. They also contain many of the songs we have been reprinting in the bulletin, as well as most of our Mass settings.
For those who are visual learners, the addition of the readings in the hymnal is an added bonus, allowing each to hear AND see the message of the text.
I look forward to exploring new treasures and experiences made possible by Gather 3.
-Luke Rosen
Categories: Corpus Christi, Liturgy, Mass