Listen to the entire Tapestry series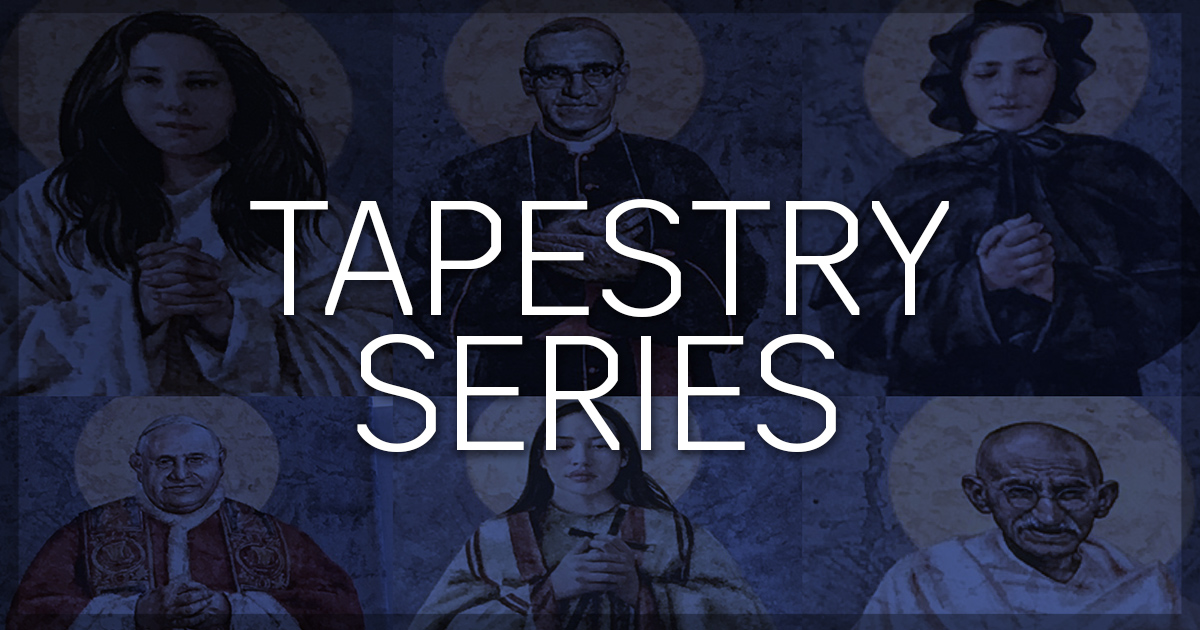 "This summer, we've been analyzing the 12 cloud of witnesses that surround us every Saturday and Sunday as we worship in this church.
"As we've seen in these 12 figures who are so different, who led so different lives, yet all of them striving for holiness interiorly and justice in society. St. Romero brings us to a conclusion, showing that love is at the culmination of our faith, love of God and love of neighbor."
This summer, Fr. Jeremy preached on the 12 different tapestries in our church. They are such a gem in our worship space, and he wanted to speak a little more in depth about each of the individuals, while also tying their life and teachings to the Sunday readings.
Listen to the tapestries covered in our playlist below:
Lessons
Visit each page in the Tapestry series to read about lessons we can learn from each individual featured.
Never miss a homily by subscribing the CCUP Homilies on iTunes Podcasts.
Categories: Corpus Christi, reflection