Parish tailgate to kick off new 'CCUP at…' event series
Last week in the bulletin, we announced a new initiative of Pastoral Council called "CCUP at…" Our goal is to highlight a few events on campus each semester that we can attend together as parishioners. The events will reflect a variety of events – athletic, educational, artistic, philanthropic, and social.
Our first event is a parish tailgate at CCUP – students and permanent community members – before the first home football game on Saturday, September 14th at 5:30 p.m., followed by attending the game together. The athletic department is gracious enough to offer our permanent community a discount on tickets for this game if you follow the link below. Feel free to bring something to share at the tailgate. Our students charge $5 for parking at CCUP for home football games, but there will be no charge if you attend the tailgate.
Purchase your football tickets
See more events for this fall below: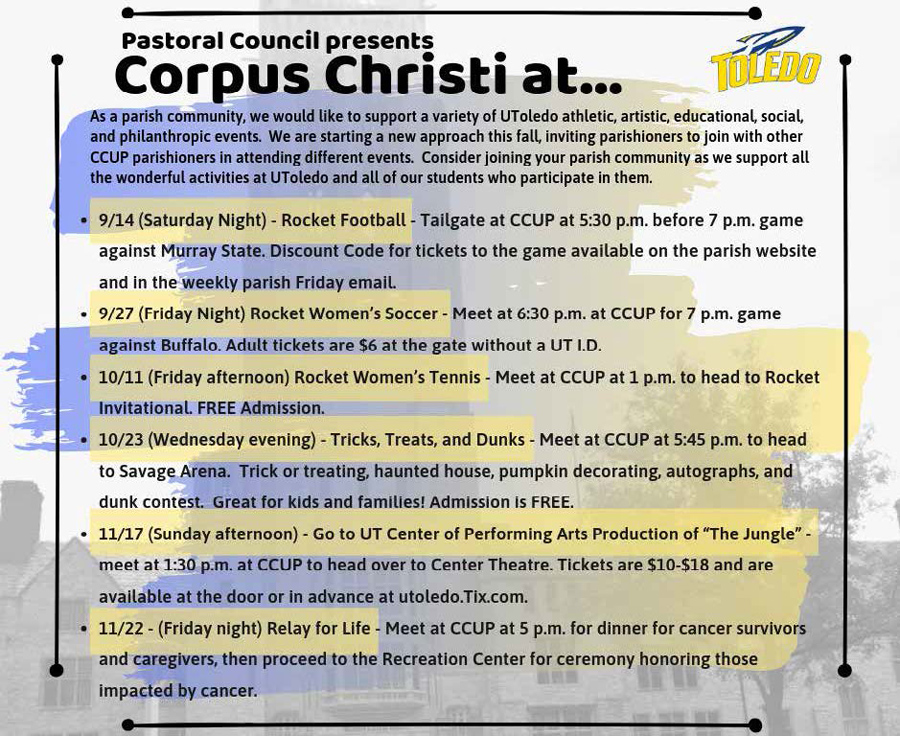 Fr. Jeremy
Categories: Corpus Christi, events