The Canonization of John Henry Newman
This Sunday is an exciting day for campus ministry programs throughout the world!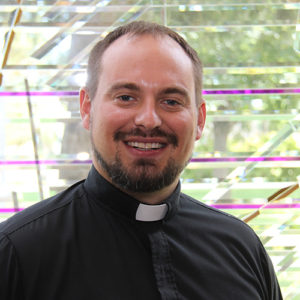 In the 1850s, an English priest John Henry Newman gave a series of lectures as rector of the
Catholic University of Dublin which would later be published as "The Idea of a University." These lectures, combined with Newman's long career in academic life at Oxford, made him a fitting patron of Catholic campus ministry programs. The first Newman Club in the U.S. was created at the University of Pennsylvania in 1893. In 1939, Catholic students convinced Bishop Alter to create a Newman Club at Toledo University. For the most part, the Newman Club operated out of Gesu Parish from its beginning until the founding of Corpus Christi University Parish in 1970.
Around the year 2000, Newman Club changed its name to CSA (Catholic Student Association) to better facilitate our outreach to those who might not connect with the name of Newman.
I want to invite all of you to our festivities on Monday night to celebrate his canonization. It will include a prayer service, a movie telling the story of Newman's life, a lecture on his major theological and educational insights, and a social to celebrate.
St. John Henry Newman, pray for us…
Fr. Jeremy
Categories: Corpus Christi, events, reflection