Welcoming back students after winter break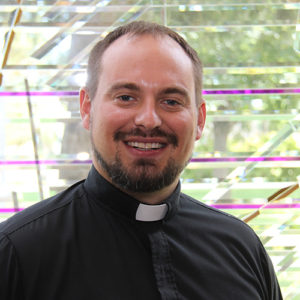 Friends,
The quiet around campus and around CCUP ends this week as UToledo students, faculty, and staff return on Tuesday, January 21st. While a slower pace is refreshing every once in a while, the enthusiasm and vibrancy that the students bring to our parish is the reason we are all here. Please pray for them as they transition back into the rhythm of academic life.
A few people have asked me why the break was so long this year. This year, the University of Toledo initiated a "winter intersession," in which students could take condensed, intensive courses toward the completion of their degrees. Due to the later start, the semester will be extended one week longer in the spring.
One exciting thing that happened over break was that over 40 of our students attended a campus ministry conference in Phoenix, Arizona. They were accompanied by the four FOCUS missionaries and 8,000 other college students from around the country. They all fundraised their way on the trip from family and friends. Many of them that I have talked to loved the experience and the warmth!
May you all have a wonderful beginning to 2020!
Fr. Jeremy
Categories: Corpus Christi, reflection