From the Pastor: End of the Semester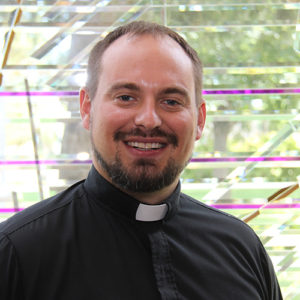 Friends,
Obviously, this was a different fall semester than normal. I wrote to you in early August about my desire to keep some semblance of normalcy for our students for their emotional and educational health. While there were some ups and downs in figuring out what that looked like in this time, it turned out to be a really blessed semester. Our students in CSA leadership were incredibly creative in offering events that were safe, fun, and enriching. Our staff was instrumental in creating a relaxed atmosphere in our building that allowed for important student interactions and space for their virtual classes. Our FOCUS missionaries offered 26 small group weekly Bible studies for over one-hundred students to dive into their faith in a deeper way and build community. I'm so proud of our students' wise and prudent decision-making with these activities which resulted in low levels of physical risk but also high reward in terms of spiritual growth and community building.
Special thanks to those who support our students.
I want to thank all of our permanent community who continue to make our outreach to college students possible even if they are not with us in person. For those who have supported the students by financial giving, Sunday night dinners, job opportunities, and other means of assistance, I can't thank you enough! And on behalf of the students, thank you!
New Parish Receptionists
When Becky took another job last month, I mentioned that I was leaning toward moving in the direction of student receptionists. After an application and interview process, I want to introduce you to our three student receptionists who will start at the beginning of next semester:
Teresa Ranck, Junior in Communications Studies
Rose Soriano, Junior in Healthcare Administration
Erin Dean, Sophomore in Nursing
They are all incredible young women that I have been privileged to know over the past few years. They are all grateful for the opportunity to work with you in serving this church community that has given them so much.
Moving to the student model will mean the absence of a receptionist during student breaks, such as winter break and summer break. Since we do not have a high volume of call and foot traffic, this is one way of being a good steward of our resources. This means that over breaks the church will be open during our published office hours and if you need assistance, one of our pastoral staff members can help you with whatever you need. Calls during hours when our receptionist is not here will always go to our phone tree and you can connect with or leave a message for whomever you like.
Thanks for your patience and flexibility as we work through this transition.
Let us grow together in Christ,
Fr. Jeremy
Categories: Corpus Christi, reflection