COVID updates for Mass starting May 22-23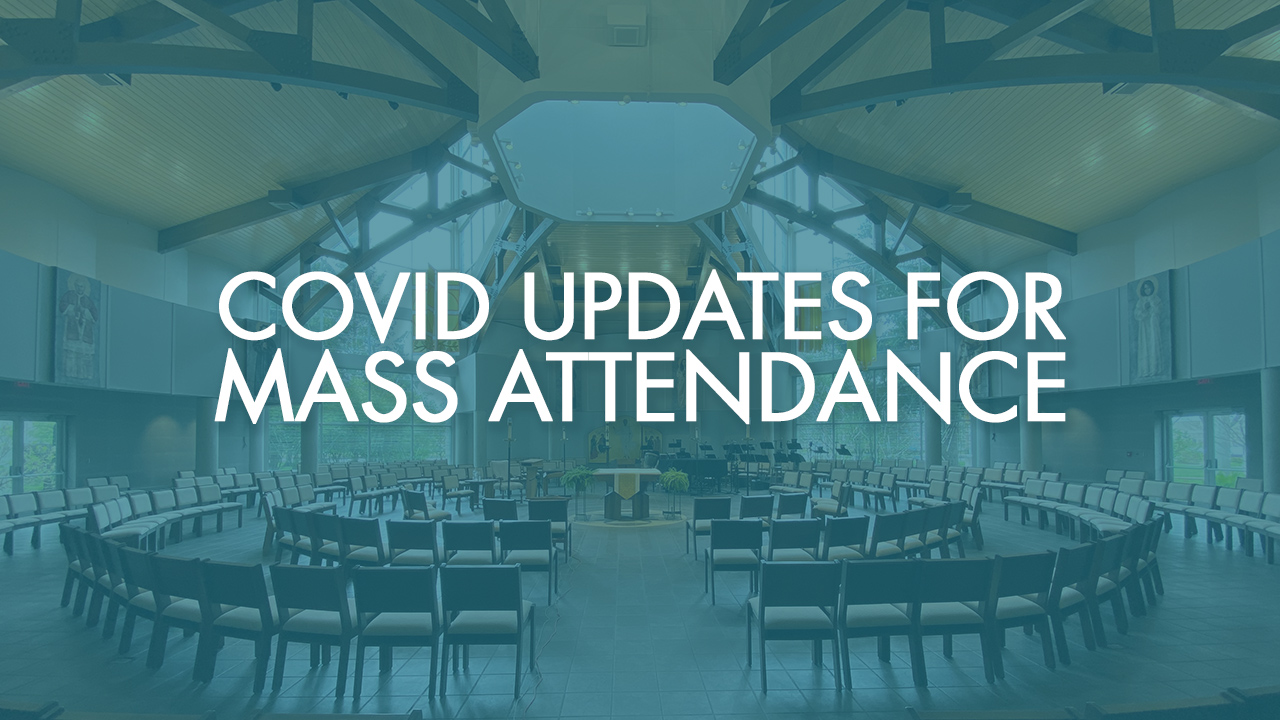 Based on the announcements last week from both the CDC and Governor DeWine, the Diocese of Toledo issued new guidelines to be implemented going forward:
Before June 5-6:
The vaccinated no longer have to wear masks at Mass. Of course, those who wish to still wear a mask can do so.
Starting June 5-6:
The dispensation from the obligation to attend Mass is lifted.
Those who have a serious reason, the sick and infirmed as well as those with pre-existing conditions, those who are incapable of physically attending Mass, and those who care for someone who is immuno-compromised are exempt from attending Mass on Sundays and Holy Days of Obligation. They should, however, make every effort to watch a broadcast of Mass from their homes.
Since the mask mandate will be lifted statewide, masking at Mass is optional.
Half of our church will be returned to normal seating while the other half will remain socially distant seating.
The sign of peace will resume though the personal preferences of those around you should be respected.
Certainly, everyone has their opinion on whether "it's about time" for these changes or whether it's "too soon," but let's be patient with each other as we hopefully put this pandemic behind us.
God Bless,
Fr. Jeremy
Categories: Corpus Christi, Mass