Join us Oct. 29 for Trunk or Treat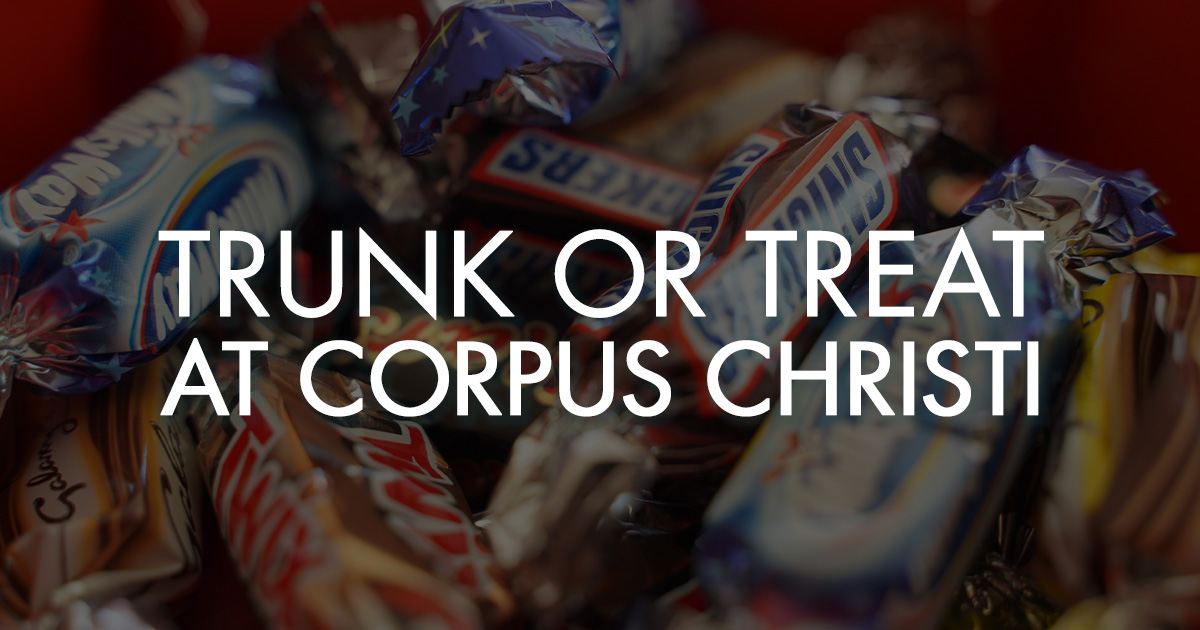 Join us Friday, Oct. 29 from 5:30 to 7:30 p.m. for Trunk or Treat at Corpus Christi.
We'll have an evening of Halloween fun as college students decorate the trunks of their cars for the children of Corpus Christi to trick-or-treat!
There will be lots of fun costumes and plenty of candy to go around!
We hope you'll join us.
Categories: Corpus Christi, events