Upcoming Staffing Changes at Corpus Christi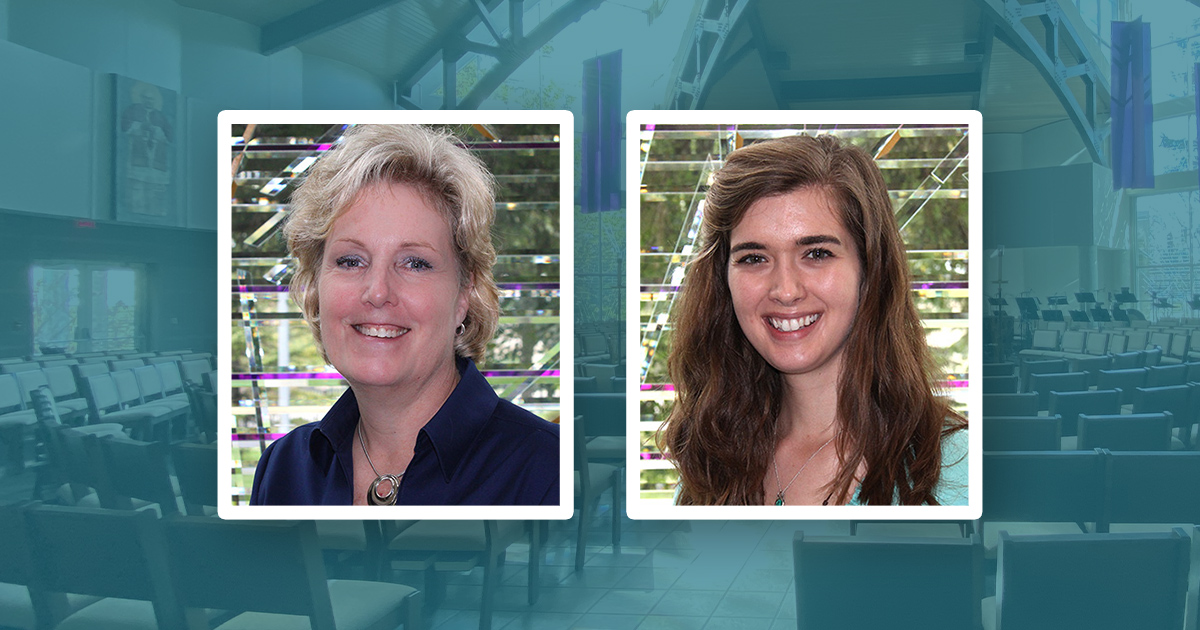 Friends,
Pam Meseroll has faithfully served our parish now for over 35 years. As some of you may be aware, this will be Pam's last year working as our Parish Manager as she will be retiring in June 2022. Pam has dedicated her time and talents generously to our parish community over the last 35 years and will leave behind an incredible legacy.
Pam brings many unique talents to her position and it would likely be impossible to find a candidate who could take over her role exactly. Therefore, I have asked Kim Kunkle, our campus minister, to take on a different role as "Pastoral Associate" following Pam's retirement. This position will include responsibilities in the following areas:
1. Marketing and Communication – Our website and social media presence as a parish is currently contracted out with our parishioner James Molnar. He has done an unbelievable job with this work. However, there is a definite value, especially at a university parish, to have this done in house. Kim would take over these responsibilities as well as the bulletin in the absence of a student receptionist able to do so.
2. Development – This is an area that I think has the biggest growth potential. Around the country, many university parishes are funded completely by the support of alumni and parents of the students. We are so blessed by the support of our permanent community, and I think that a robust development program focused on alumni and parent outreach could greatly enhance our ministry opportunities. Kim will also take over leadership of the symphony and any other major fundraising activities.
3. Liturgy – Kim will also assume responsibility for many of the liturgical needs around the parish.
4. RCIA – Kim and I assumed leadership of the RCIA program two years ago. Kim will continue to work with me in leading this program.
I've come to this decision considering a number of factors. First, I greatly value Kim's contribution here and I rely on her considerably in the exercise of my ministry. Second, I wanted there to be continuity when Pam leaves since we are losing so much expertise and institutional memory. Finally, given Pam and Kim's working relationship over the last five years, we are in a better position to receive Pam's counsel in retirement if Kim is in this position.
Since Kim's job description will diverge significantly from Pam's, I will be working with Pam and others the remainder of this year to make sure we are prepared as best as possible for the areas where Pam's absence leaves a void. There will be some areas, such as liturgical decorating, bereavement and funerals, and building and grounds, in which I will likely need the support of volunteers to ensure that we continue to care for our facilities well and provide the essential services that we have under Pam's leadership.
In the coming month, we will be starting a national search for a new campus minister to replace Kim as campus minister.
I am grateful to Kim for her willingness to take on this new position. I know that it is bittersweet since she will be moving away from full-time student ministry, but I am completely confident in her capability.
Most of all, I am grateful to Pam for all the ways she has contributed to Corpus Christi in the past 35 years and to me personally in the past 4+ years. I look forward to celebrating Pam's legacy here next June (in accord with what she allows us to do!).
– Fr. Jeremy
Categories:
Corpus Christi