Meet our new Campus Minister: Hilary Lemon
We are thrilled to welcome Hilary Lemon as our new Campus Minister at Corpus Christi beginning July 2022!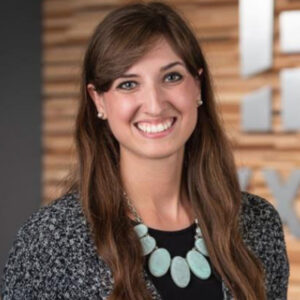 Hilary brings with her a wealth of knowledge and experience. She received her undergraduate degree in English Literature from John Carroll University and then earned a Master of Arts in Theology from Lourdes University.
This will not be her first time working as a campus minister as she previously served in the role of Campus Minister at a high school in Chicago. She has further experience in college campus ministry from her time serving as the Resident Minister at John Carroll University.
For the last 3 years she has worked at St. John XXIII parish in Perrysburg as the Pastoral Associate for Elementary Faith Formation. From all her ministry experience, she is skilled in running retreats and prayer experiences, facilitating faith sharing groups, leading service trips, and developing family faith formation programs.
"I'm thrilled to be a part of the Corpus Christi team and look forward to walking with each of you on your faith journeys!"
Hilary resides locally with her husband Zack and their daughter Annie.
Categories:
Corpus Christi