Liturgy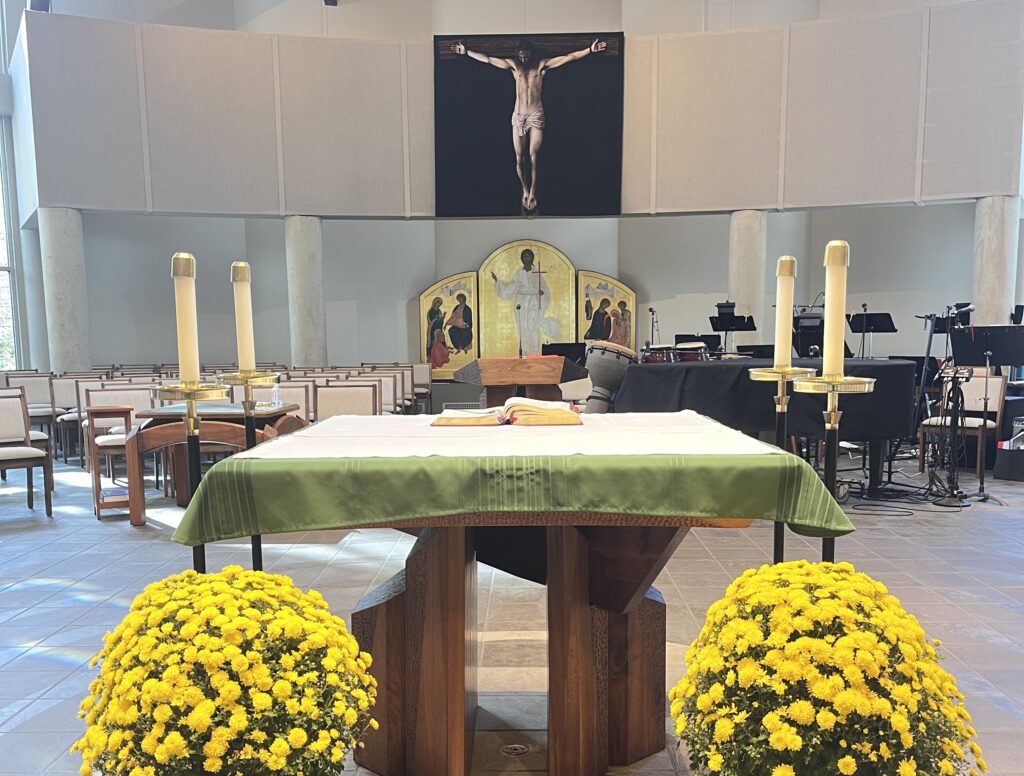 Share your gifts to make our liturgical celebrations more meaningful for our parish community. Contact any staff member for more information.
Mass Coordinators: Help prepare for Mass by checking in the liturgical ministers and setting up.
Greeters: Greet and welcome parishioners as they arrive for Mass.
Altar Servers: Assist the priest during the Masses.
Lectors: Proclaim the readings from Sacred Scripture or the Prayers of the Faithful.
Upcoming Readings: Find the readings to practice for the week here: https://bible.usccb.org/
Extraordinary Ministers of Holy Communion: All Confirmed Catholics are invited to distribute the Body and Blood of Christ during the Mass.
Music Ministry: Sing or play an instrument in one of our parish choirs!
---
Liturgy Scheduling
In the Fall of 2022, our parish implemented a new liturgical ministry scheduling software (MSP) to streamline the process of scheduling lectors, greeters, servers, Eucharistic Ministers, and Mass Coordinators for our weekend Masses and for easier sub requests.
For current liturgical ministers, you can access your profile and individual schedule by clicking the image below.
Or, to view the most current schedule without logging into the web terminal, you can use this link.
Schedules typically run September – December, January – May, and June – August.
Current liturgical ministers will be sent an email before each scheduling period commences to alert them to enter their Mass preferences and/or "can't serve" dates for that period in their MSP profile.
New Liturgical Ministers
If you would like to be a liturgical minister on a future schedule, please contact Kim Kunkle at kkunkle@ccup.org to have a login created for you on MSP and to receive training materials for that ministry.
To learn more about our new scheduling software, watch this video to learn about the web terminal and this video to learn about the mobile app.